How to Optimize Your Google Business Listing
In today's digital age, having a strong online presence is crucial for businesses of all sizes. With the majority of customers turning to Google to find local businesses, it's essential to ensure your business stands out among the competition. One of the most effective ways to enhance your online visibility is to optimize your Google My Business listing. In this article, we will guide you through the process of optimizing your Google Business profile, helping you attract more customers and boost your online reputation.
Local search engine optimisation
manage their
Google
Business
listing
. These
listings
must represent a physical location that a customer can visit. A
Google
Business
listing
appears when
1. Understand the Importance of Google Business Profile
1.1 What is a Google Business listing?
A Google Business listing is a free online listing that appears in Google's local search results when someone searches for your business name or relevant keywords. It displays essential information about your business in the local results listing, such as your address, contact details, website, business hours, customer reviews, and photos.
1.2 Why is it important for your business?
Having a well-optimized Google Business listing is crucial for several reasons. Firstly, it provides customers with quick access to important information about your business, such as your address and contact details. Secondly, it enhances your visibility in local search results, allowing potential customers to find you more easily. Finally, a well-maintained and highly rated Google Business listing can help build trust and credibility, as customers often rely on reviews and ratings when making purchasing decisions.
1.3 Benefits of optimizing your Google Business listing
By optimizing your Google Business listing, you can enjoy various benefits. It enables you to:
Improve your local visibility: A well-optimized listing increases the chances of your business appearing in local search results, attracting more potential customers.
Provide accurate information: By ensuring your business details are up to date, you minimize the risk of customers receiving incorrect information, leading to a better customer experience.
Increase customer engagement: Encouraging customers to leave reviews and responding to them shows that you value their feedback, fostering a positive relationship and building trust.
Stand out with visual content: Adding high-quality photos of your business, products, or services makes your listing more appealing and helps customers get a better sense of what you offer.
Now that we understand the importance of a Google Business listing and Google reviews, let's dive into the steps you can take to optimize it effectively.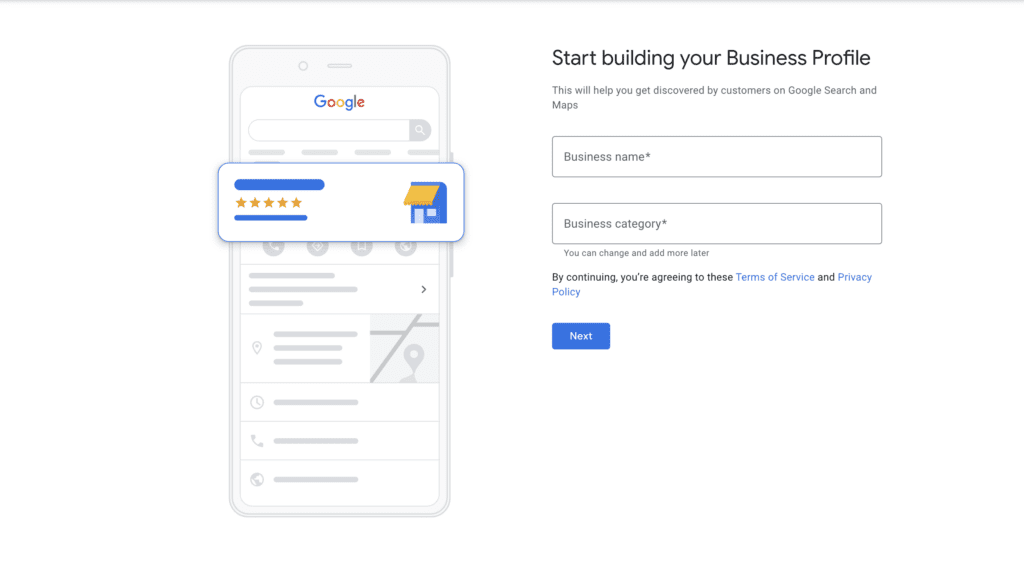 2. Claim and Verify Your Google Business Listing
The first step in optimizing your Google Business listing is to claim and verify it. Follow these steps to get started:
2.1 Creating a Google My Business account
To claim your listing, you need to create a Google My Business account. Visit the Google My Business website and click on the "Manage now" button. Sign in with your Google account or create a new one if you don't have one already. Provide the required information about your business, such as the business name, address, phone number, and website.
2.2 Verifying your business listing
Once you've created your account and provided the necessary information, Google will send you a verification postcard via mail to the address you provided. This postcard typically arrives within a few weeks and contains a verification code. Log in to your Google My Business account and enter the code to complete the verification process.
2.3 Importance of accurate information
It's essential to provide accurate and up-to-date information when claiming and verifying your Google Business listing. Ensure that your business name, address, phone number (NAP), and website URL match the information displayed on your website and other online directories. Consistency in your business information is crucial for local search optimization.
3. Optimize Your Business Information
Once your Google Business listing is claimed and verified, you can start optimizing the information you provide to attract more customers. Consider the following steps:
3.1 Choose the right category
Selecting the most appropriate category for your business helps Google understand your industry and target your listing to relevant searches. Be specific and choose the category that best describes your primary business focus.
3.2 Write a compelling business description
Craft a concise and compelling business description that highlights your unique selling points. Use relevant keywords naturally while describing your products, services, and what sets you apart from the competition. Remember to keep it informative and engaging to capture the reader's attention.
3.3 Add accurate contact information
Ensure that your contact information, including your phone number and email address, is accurate and accessible. This information allows potential customers to reach out to you easily and helps Google validate the legitimacy of your business.
3.4 Provide your business hours
Specify your business hours to let customers know when you're open for business. If your hours vary on different days or during holidays, make sure to include that information as well. Regularly update your hours if there are any changes to avoid disappointing customers who rely on this information.
3.5 Incorporate keywords strategically
Identify relevant keywords related to your business and industry. Incorporate them naturally into your business name, description, and other sections of your Google Business listing. However, avoid keyword stuffing, as it can negatively impact your visibility and user experience.
4. Add High-Quality Visual Content
Visual content plays a crucial role in attracting and engaging potential customers. Follow these steps to make the most of your visual assets:
4.1 Uploading appealing photos
Choose high-quality photos that showcase your business, products, or services. Include images of your storefront, interior, team members, products, or any other visual elements that represent your brand. Use professional photography or editing tools if possible to ensure your photos look polished and appealing.
4.2 Showcasing your products or services
If your business offers specific products or services, consider adding photos that highlight their unique features or benefits. For example, a restaurant can showcase mouthwatering dishes, while a hair salon can display before-and-after photos of satisfied clients. Make sure the images accurately represent what customers can expect.
4.3 Importance of professional images
Investing in professional photography can significantly enhance the visual appeal of your Google Business listing. Professional images give a sense of quality and professionalism, making your business more attractive to potential customers. Consider hiring a photographer who specializes in capturing businesses or products within your industry.
5. Gather and Respond to Customer Reviews
Customer reviews have a significant impact on the success of your business. So if you want to optimize your Google business listing, encourage customers to leave reviews and respond to them in a timely and professional manner:
5.1 Encourage customers to leave reviews
Ask satisfied customers to leave reviews on your Google Business listing. You can request reviews in person, through email marketing campaigns, or by including a review request in purchase receipts. Make it easy for customers to leave reviews by providing clear instructions and direct links to your listing.
5.2 Responding to both positive and negative reviews
Engage with your customers by responding to their reviews. Express gratitude for positive feedback and address any concerns or issues raised in negative reviews. Show that you value customer feedback and are committed to providing excellent service. Remember to maintain a professional and courteous tone in your responses.
5.3 Importance of engaging with customers
Engaging with customer reviews demonstrates your commitment to customer satisfaction and helps build trust with potential customers. It also provides an opportunity to address any negative experiences and showcase your dedication to resolving issues. Regularly monitor your reviews and respond promptly to maintain a positive online reputation.
6. Utilize Google Business Features
Google Business offers several features that can enhance your listing and improve customer engagement. Explore the following features:
6.1 Utilizing Google Posts
Google Posts allow you to share updates, promotions, events, or new products directly on your listing. Use this feature to keep customers informed and engaged. Craft compelling and concise posts with eye-catching images or videos to capture attention.
6.2 Leveraging Google Q&A
Google Q&A allows customers to ask questions about your business, which you or other customers can answer. Regularly monitor and respond to questions promptly and with helpful information. This feature helps build trust and provides valuable information to potential customers.
6.3 Showcasing special offers with Google Offers
Google Offers enables you to create and promote special discounts or offers directly on your listing. Use this feature to attract customers with exclusive deals and increase foot traffic or online sales. Ensure that the offers are clear, attractive, and align with your business goals.
6.4 Importance of staying active on Google Business
Consistency is key to maintaining an optimized Google Business listing. Regularly update your listing with relevant information, respond to customer inquiries, and take advantage of new features. Active engagement helps improve your visibility and demonstrates your commitment to providing an exceptional customer experience.
7. Optimize for Local SEO
Optimizing your Google Business listing for local SEO can significantly improve your visibility among local customers. Consider the following strategies:
7.1 Utilizing local keywords
Identify local keywords that your target audience is likely to use when searching for businesses like yours. Incorporate these keywords naturally into your listing's content. For example, if you're a bakery in Seattle, include phrases like "Seattle bakery," "freshly baked goods in Seattle," or "best bakery in Seattle."
7.2 Building local citations
Local citations are online references to your business's NAP (Name, Address, Phone number) on other websites, directories, or social media platforms. Ensure that your NAP information is consistent across all platforms to establish trust with search engines and potential customers.
7.3 Importance of consistent NAP (Name, Address, Phone number)
Consistency in your business's NAP information is crucial for local SEO. Ensure that your NAP details on your Google Business listing match the information on your website, social media profiles, and other online directories. Inaccurate or inconsistent information can confuse search engines and potential customers.
8. Monitor and Analyze Your Listing Performance
Regularly monitoring and analyzing your Google Business listing's performance allows you to make data-driven improvements. If you are wanting to optimize your Google business listing, you will be trying various strategies and its important to know which strategies worked and which didn't. Utilize these following strategies:
8.1 Utilizing Google My Business Insights
Google My Business provides insights into how customers interact with your listing. It offers valuable data such as the number of views, customer actions (such as website visits or phone calls), and the number of requests for directions. Analyze this data to gain insights into your listing's performance and make informed decisions.
8.2 Tracking customer actions and behavior
Take advantage of call tracking, website analytics, and other tools to track customer actions and behavior originating from your Google Business listing. This data can help you understand which strategies are most effective in driving customer engagement and conversions.
8.3 Importance of analyzing data for improvements
Regularly analyze the data you gather to identify trends, strengths, and areas for improvement. Use the insights to refine your optimization strategies, make informed business decisions, and enhance the overall performance of your Google Business listing.
9. Implement Schema Markup
Implementing schema markup, also known as structured data, can provide additional information to search engines about your business. Schema markup helps search engines understand your business type, location, customer reviews, and other relevant details. It enhances the visibility and appearance of your listing in search results, potentially increasing click-through rates.
10. Conclusion
Optimizing your Google Business listing is a powerful strategy to improve your online presence and attract more customers. By understanding the importance of your listing, claiming and verifying it, optimizing your business information, adding high-quality visual content, gathering and responding to customer reviews, utilizing Google Business features, optimizing for local SEO, monitoring performance, and implementing schema markup, you can maximize the potential of your listing and drive business growth.
FAQ
1. What is Google My Business and how can you use it efficiently?
Google My Business is a free tool from Google that helps business owners manage their online presence across the search engine. It's a big part of the engine's local search results as it allows businesses to be found more easily. To use Google My Business efficiently, you should first set up your Google My Business account and business profile. Then, you can update it with the latest business information like your business name, phone number, and other information about your business.
2. How to optimize your Google My Business listing?
To optimize your Google My Business listing, make sure to verify your business, keep your business information up to date, and include all relevant details about your goods or services. Providing regular Google posts can help keep users engaged and informed, and getting Google Reviews can improve your standing in local search results. Lastly, using relevant business categories and keywords in your business description can help improve your visibility.
3. How can Google My Business help in local SEO?
A well-optimized Google My Business profile can greatly improve your local SEO. This is because Google prioritizes local results in searches. Having a complete and authentic profile can increase the chances of your business appearing in the local search results, thus driving more traffic to your site or physical location.
4. How can I get my business on Google Maps?
When you set up and optimize your Google My Business profile, your business listing can then appear in Google Maps. Google may request to verify your business through a process which, once completed, makes your business visible on Google Maps.
5. How do I change my business information on Google?
As a business owner, you can change your business information on Google through your Google My Business account. You will need to log in, follow these steps:
1. Open Google My Business: First, sign in to the Google Account you used to sign up for Google My Business. If you can't find your business, use the appropriate account.
2. Choose your business: Once you log in, you'll see a list of your businesses. Choose the business you wish to edit.
3. Click on the "Info" tab on the left side of the page.
4. Edit your business information: In this section, you can edit different types of information about your business, including its name, address, service area, hours, special hours, phone number, website, attributes, and more. Click on the pencil icon next to the info you want to update.
5. Submit your changes: After making the desired changes, click on the "Apply" or "Done editing" button to save your updates.
Remember, changes may take up to three days to take effect and show up on Google. Also, all changes are reviewed by Google, so make sure the information you're submitting complies with Google's guidelines.
Also, keep in mind that if publicly visible changes you make to your business info are rejected, you might be temporarily limited from making more changes.